Customisation
Our powerful templating software allows you to create your own online dog boutique using your own domain, customisation options include; uploading your own logo, modifying the header text information, adding external banner links, customising the home page and the website template / colour palette used on every page...
(1) Your Domain
Use a sub-domain of your own URL or a dedicated domain for your online pet boutique eg.
(2) Your Logo
Upload your own logo (which will be displayed on your web pages and customer invoices).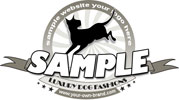 (3) Your Text
Modify your own:

<

title

>

,

<

description

>

&

<

keywords

>

in the <head> content of the HTML code.
This helps search engines list your website and for customers to find you.
(4) Your Banner Links
Upload your own banner links (link the banners to wherever you wish).

click below for demo

.



(5) Website Template Choices
Example website templates.

click below for demo

.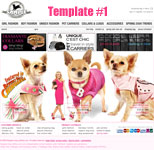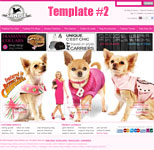 (6) Colour Palette Choices
Example colour palettes.

click below for demo

.












(7) Home Page Choices
Example home pages.

click below for demo

.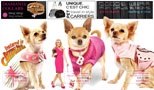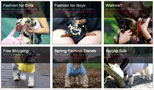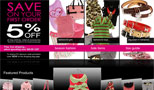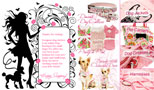 Mix & Match
Use a mixture of (5), (6) & (7) to match the identity of your own brand!